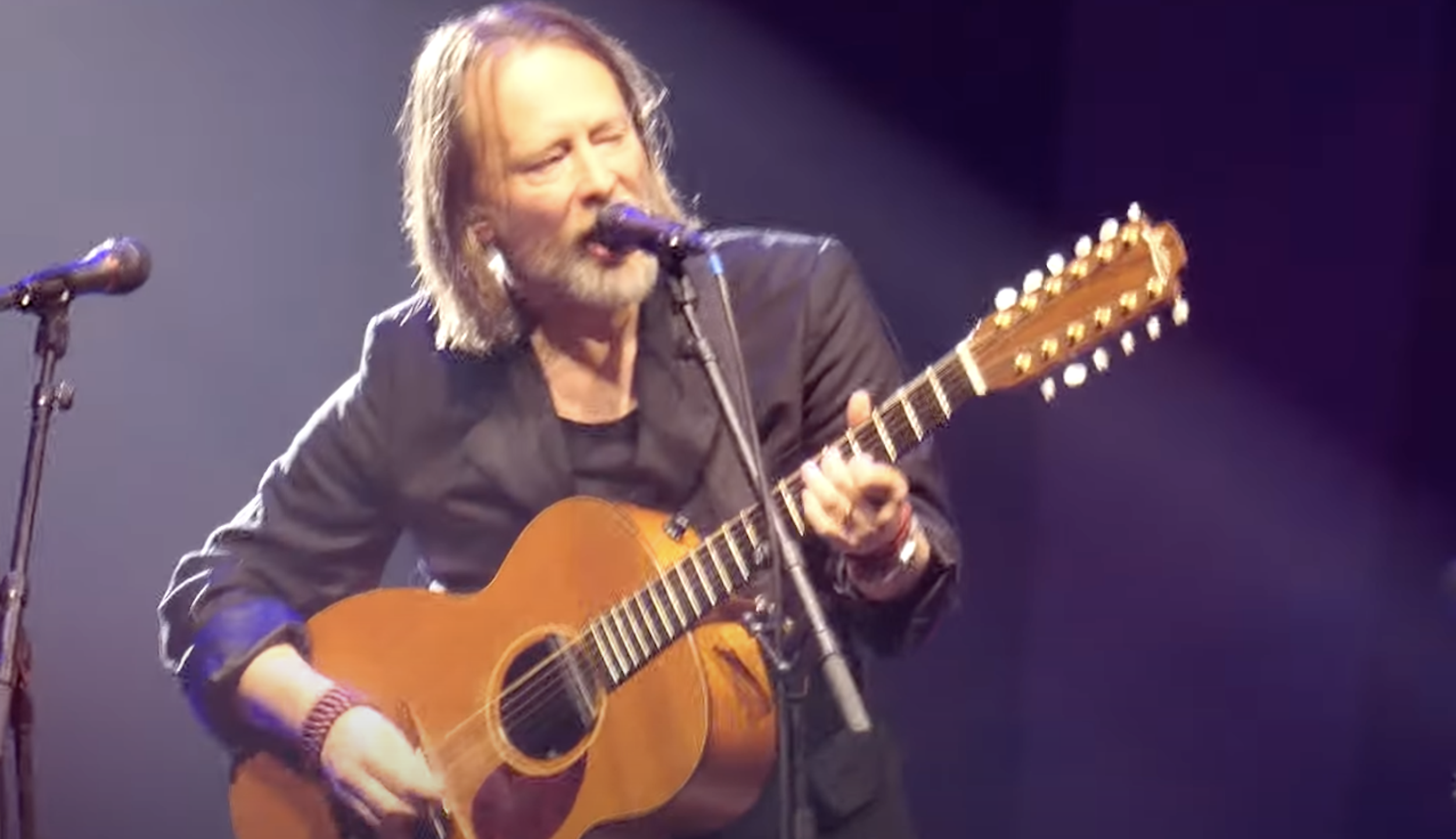 Thom Yorke performed a handful of Radiohead songs solo for the first time during an acoustic set at Zeltbühne in Zermatt, Switzerland last night.
His 23-song setlist included the solo live debuts of "Bodysnatchers" (from In Rainbows), "Exit Music (For A Film)" (from OK Computer), "Decks Dark" and "Daydreaming (both from A Moon Shaped Pool). Yorke also played "Rabbit In Your Headlights," his 1998 collab with UNKLE, and the Smile's latest single "Pana-vision" live for the first time. Radiohead's "These Are My Twisted Words" and the title track off his solo album The Eraser were also performed solo for the first time since 2010.
See fan-footage from the show and Yorke's career-spanning setlist below.
[embedded content][embedded content]
[embedded content][embedded content]
[embedded content][embedded content]
[embedded content][embedded content]
[embedded content][embedded content]
Thom Yorke Zermatt Unplugged April 9, 2022
01 "Has Ended"
02 "Free In The Knowledge" (The Smile song)
03 "Bodysnatchers" (Radiohead song)
04 "Everything In Its Right Place" (Radiohead song)
05 "Suspirium"
06 "Pana-vision" (The Smile song)
07 "Daydreaming" (Radiohead song)
08 "Decks Dark" (Radiohead song)
09 "I Might Be Wrong" (Radiohead song)
10 "These Are My Twisted Words" (Radiohead song)
11 "Bloom"
12 "Unmade"
13 "Open Again"
14 "Present Tense" (Radiohead song)
15 "The Clock"
16 "Videotape" (Radiohead song)
ENCORE
17 "Idioteque" (Radiohead song)
18 "Rabbit In Your Headlights" (UNKLE collaboration)
19 "Exit Music (For a Film)" (Radiohead song)
20 "Spectre"
ENCORE 2
21 "The Eraser"
22 "House of Cards" (Radiohead song)
23 "Weird Fishes/Arpeggi" (Radiohead song)