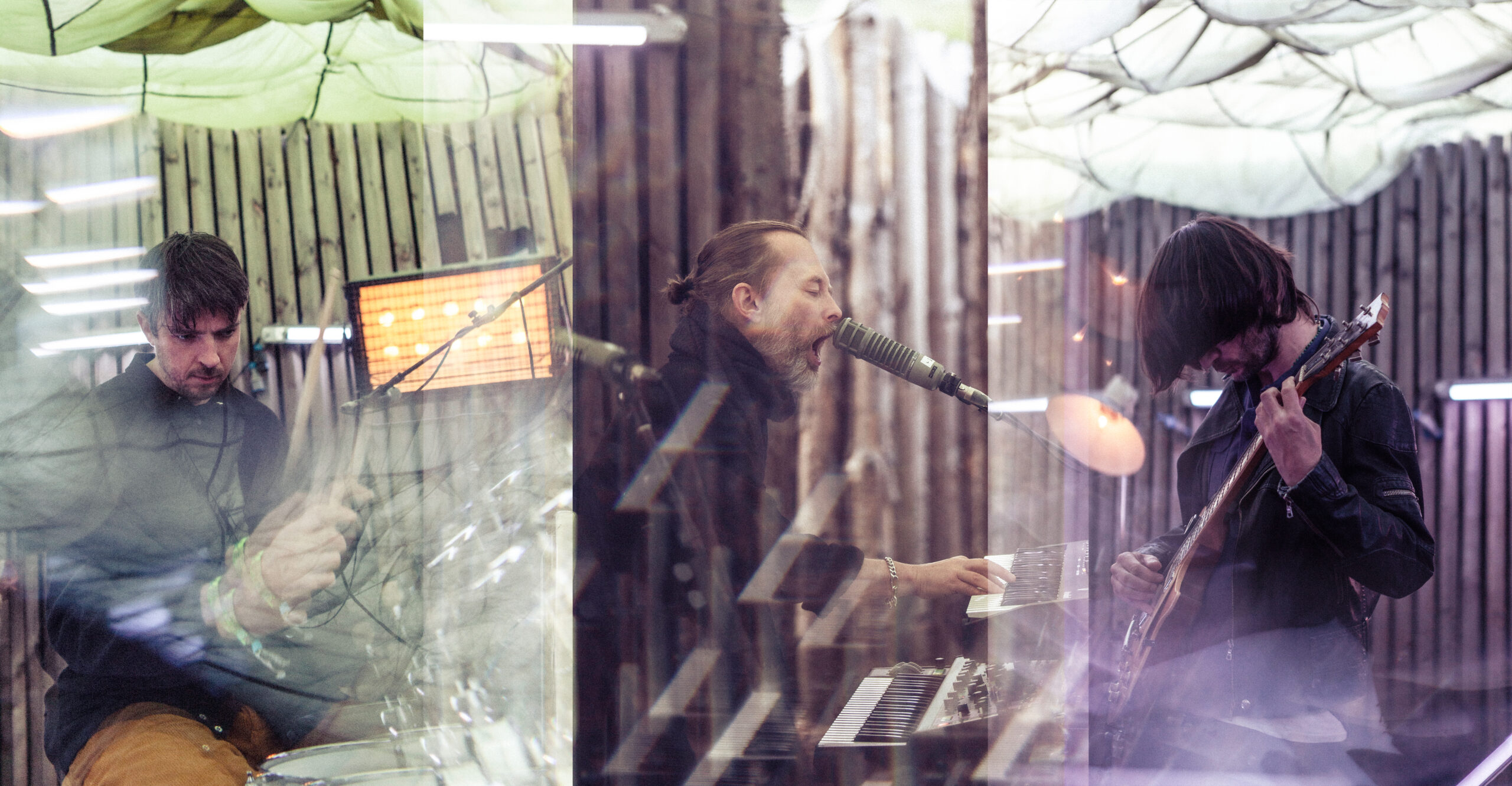 The Smile — the group consisting of Radiohead's Thom Yorke and Jonny Greenwood, and Sons Of Kemet's Tom Skinner — released their third single, "Skrting On The Surface" along with an accompanying video via XL recordings.
[embedded content][embedded content]

The video was filmed in 16mm black and white, directed by Mark Jenkin, the BAFTA-winning writer, and director.
The video shows the disused Rosevale Tin Mine in Cornwall, and hand developed in water from the mine. The song and video both evoke a sense of grittiness with the black and white color palette with visual distortions complimenting the song's mellow, melodic tone.
"Skrting On The Surface"
follows their debut single "You Will Never Work In Television Again" and "
The Smoke
" — which was also remixed by Dennis Bovell. The Smile's songs incorporate elements of post-punk, progressive rock, and electronic and are produced by Radiohead's longtime producer Nigel Godrich.
The group also performed several marathon livestreams in January which served as their first performance and showed off their material as well.