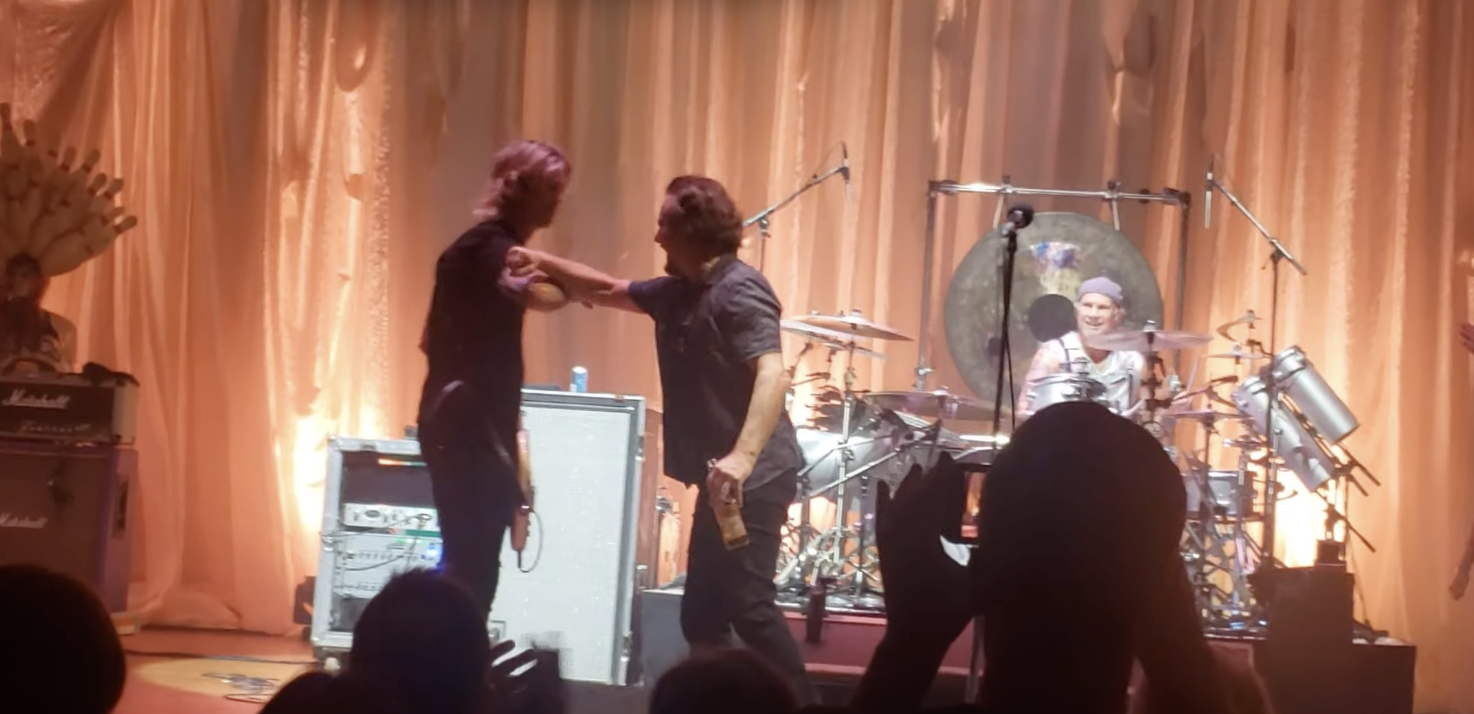 Eddie Vedder's Earthlings resumed their tour last night at Seattle's Benaroya Hall after a brief pause due to someone contracting COVID. However, Vedder kicked off things off in style, by bringing up none other than Guns N' Roses bassist and Seattle native Duff McKagan to cover The Pretenders' "Precious."
[embedded content][embedded content]
Vedder's backing band consists of Red Hot Chili Peppers drummer Chad Smith, Jane's Addiction bassist Chris Chaney, and guitarist Josh Klinghoffer, and midway through the encores, Guns N' Roses bassist McKagan joined in for the 1980 hit.
Vedder was also joined by his daughters, Olivia and Harper, for a few songs, and the setlist included various covers of classic rock hits including Tom Petty's "Room at the Top," George Harrison's "Isn't It A Pity," and The Who's "I'm One."
The Earthling stint is scheduled for another night in Seattle, tonight, and they'll close in California with shows on February 25 in Los Angeles and February 27 in San Diego.
All three mentioned '90s bands—the Red Hot Chili Peppers, Jane's Addiction, and Guns N' Roses—are performing throughout the country on their own tours this year, and all are scheduled for at least one festival appearance.