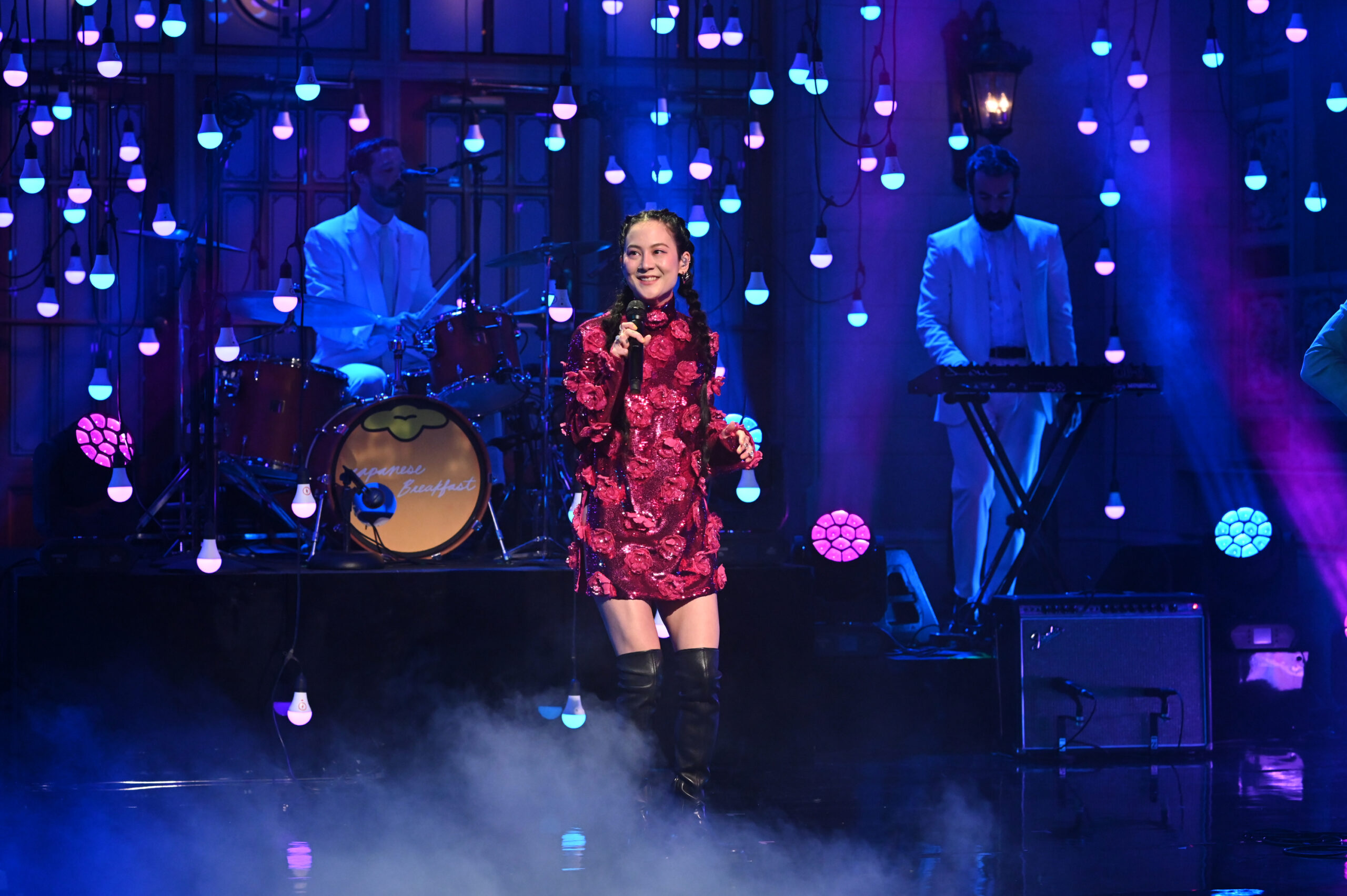 Tonight marked the Season 47 finale of Saturday Night Live. It also marked the debuts of host Natasha Lyonne and musical guest Japanese Breakfast. Ahead of the episode, it was announced that longtime cast members Pete Davidson, Aidy Bryant, Kyle Mooney and Kate McKinnon would not be returning next season. Michelle Zauner and company performed "Be Sweet" (which they played on The Tonight Show on Friday night) and "Paprika." Both songs are off of 2021's Jubilee
[embedded content][embedded content]
[embedded content][embedded content]
Zauner is still riding the momentum of a fruitful year in 2021. Not only did Jubilee, her third album as Japanese Breakfast, break her into the mainstream (and score her a couple of Grammy nods), but she also published her first book Crying in H Mart, which was so successful that it's being adapted into a film. This year, Japanese Breakfast has already performed at Coachella with a string of additional festival performances to come.
Jubilee was ranked as our second-best album of 2021. "Be Sweet" was selected as the best song of 2021. You can see the rest of that list here.
We caught up with Zauner at the end of 2021 in Mexico City to discuss her whirlwind year. Read that interview here.
Earlier this year, Zauner Zoomed with Death Cab for Cutie's Ben Gibbard in an episode of our Artist x Artist series. In that conversation, the two discussed their mutual admiration for Yoko Ono