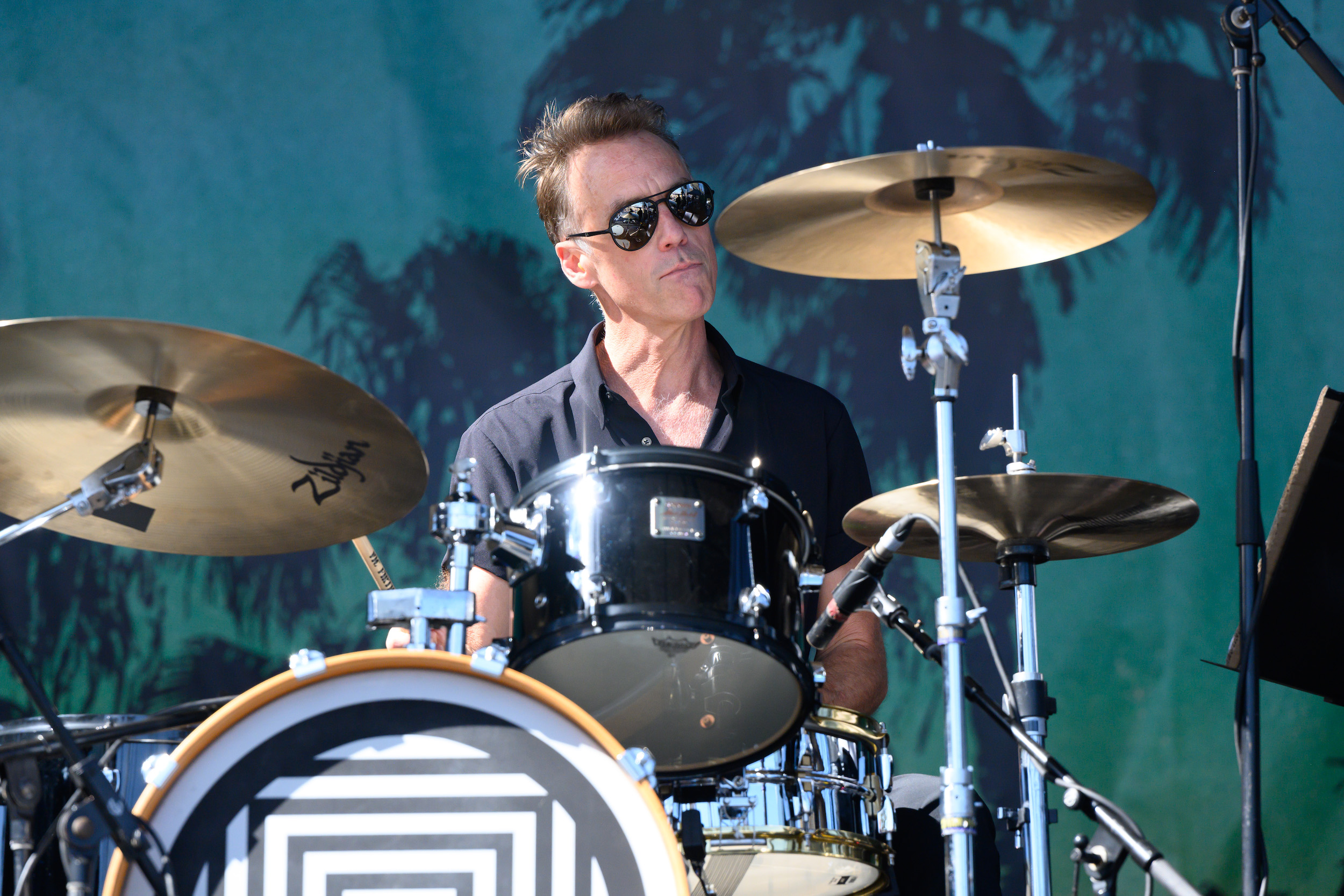 Pearl Jam drummer Matt Cameron's positive COVID-19 diagnosis didn't stop the band from soldiering on Thursday night (May 12) at the first of two shows at Oakland Arena, as touring member Josh Klinghoffer and longtime Jeff Ament collaborator Richard Stuverud filled in behind the kit throughout the set. It was Cameron's first missed show since joining Pearl Jam 24 years ago this month.
Frontman Eddie Vedder saluted Cameron at the outset of the performance, telling the crowd, "even his superhero status could not prevent him from testing positive. Let's let the shit hit the fan and hopefully it's good shit!"
Pearl Jam opened with a cover of Neil Young's "Rockin' in the Free World" for what is believed to be the first time since it began playing the song in 1992. Klinghoffer played drums on that song as well "Elderly Woman Behind the Counter in a Small Town," "Why Go" and "Corduroy" before yielding the stool to Stuverud, who thundered his way through the Gigaton tracks "Quick Escape" and "Superblood Wolfmoon."
Vedder relayed a story about popping into an Ament/Stuverud studio session in Seattle in 1994, hearing a track the pair were working on and writing lyrics on the spot for what became "Nothingman." Stuverud, who has played on numerous projects with Ament since the '90s, could be seen happily singing along off the mic as Pearl Jam played that Vitalogy ballad in Oakland, followed by a raucous take on "Even Flow."
Klinghoffer and Stuverud continued trading off every few songs as Pearl Jam stuck mostly to familiar favorites such as "Black," "Daughter," "Jeremy," "Porch" and "Better Man." A fan named Josh Arroyo was plucked from the audience to play drums on a show-closing performance of "Yellow Ledbetter" with the house lights on.
[embedded content][embedded content]
Earlier in the evening, Vedder began the proceedings with solo acoustic covers of Neil Young's "The Needle and the Damage Done" and Tom Petty's "I Won't Back Down." Although no official announcement has been made, Pearl Jam is expected to rely on some combination of Klinghoffer and Stuverud again tonight for its second scheduled Oakland show.
(Additional reporting by Jeff Vrabel)