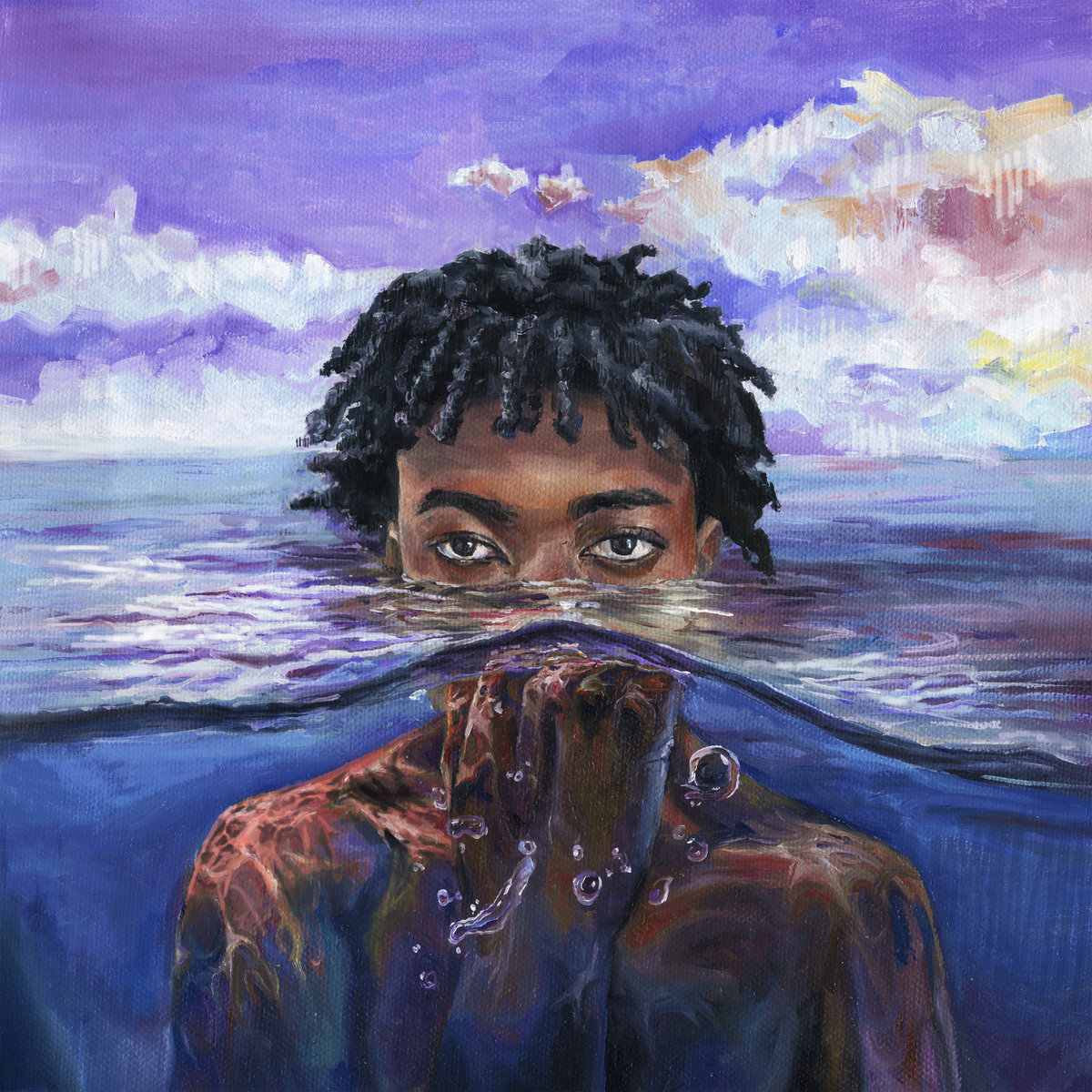 Most people at rapper-producer redveil's age are working on an identity outside a prescribed cycle of routines–at school, at work, at home–to ready themselves for the independence and uncertainties of early adulthood. On the Maryland artist's latest project, learn 2 swim, released on his 18th birthday, this search has been a public as well as a personal journey. He's overcome struggles with insecurity and self-doubt while attempting to build his own unique sound across the self-produced album.
His first album, Niagara, was released in 2020 when he was just 16. An abstract hip-hop mashup of noisy samples and soulful vocal loops with earnest and introspective raps, redveil launched himself into conversation with his older, more established peers–including his personal inspiration Tyler, the Creator, who co-signed the album in a 2020 tweet. Rappers MAVI, Saba, Denzel Curry, Rich Brian, and Femdot also expressed support for him on "eighteen," a YouTube video promoting "learn 2 swim" in which the older artists reflect on being at redveil's point in life and what they wish they knew.
[embedded content][embedded content]
Since the release of Niagara, he has worked consistently to build on this approach, growing sharper in his sampling and more dextrous in his verses. "04," released last year, shows clear growth in both these categories: redveil switches up flows between verses and floats confidently over the upbeat track, proudly named for his birth year.
Learn 2 Swim builds on this effort with a spread of instrumental timbres and vocalizations. While opening track "together" falls in a familiar pocket, with redveil's triumphant voice all but blended into the lilting piano keys and the static crash symbals of the instrumental, "morphine (da ways)" is stripped down to a rising vocal sample over dusty keys and simple percussion in the back of the mix. "Please don't weigh me down," he chants as the percussion cuts away for the hook, "[I'm] getting through these waters with my other hand."
Throughout the album, he explores the journey into the unknown of adulthood through the central metaphor of swimming. On the chorus of "diving board, " he takes a figurative leap of faith into his career "we ain't got the time we can't revel in fear/need to hold my nose, my nose my nose," he raps just shy of a comically nasal voice. "No pain to remain in my truth," he echoes on "better," with singer and frequent collaborator Sam Truth "Never been vain or cut the same as these lames that I knew." Though acknowledging the struggles of his past, redveil nonetheless plunges ahead.
The album's closer "working on it" has all the sad acceptance of a summer's end, opening with the chorus of "I don't wanna run no more" before dropping into a midtempo groove scored by chords in a minor key. Redveil's determination shows through a steady flow and assertions that all will be well "as long as I keep my hands above the water."
Both a distinguishing work on production and a put-together coming of age narrative across its verses, learn 2 swim would be a landmark project for any artist, much less one just turning 18. The accomplishment it represents can only be matched by the potential of what the young artist will produce next.