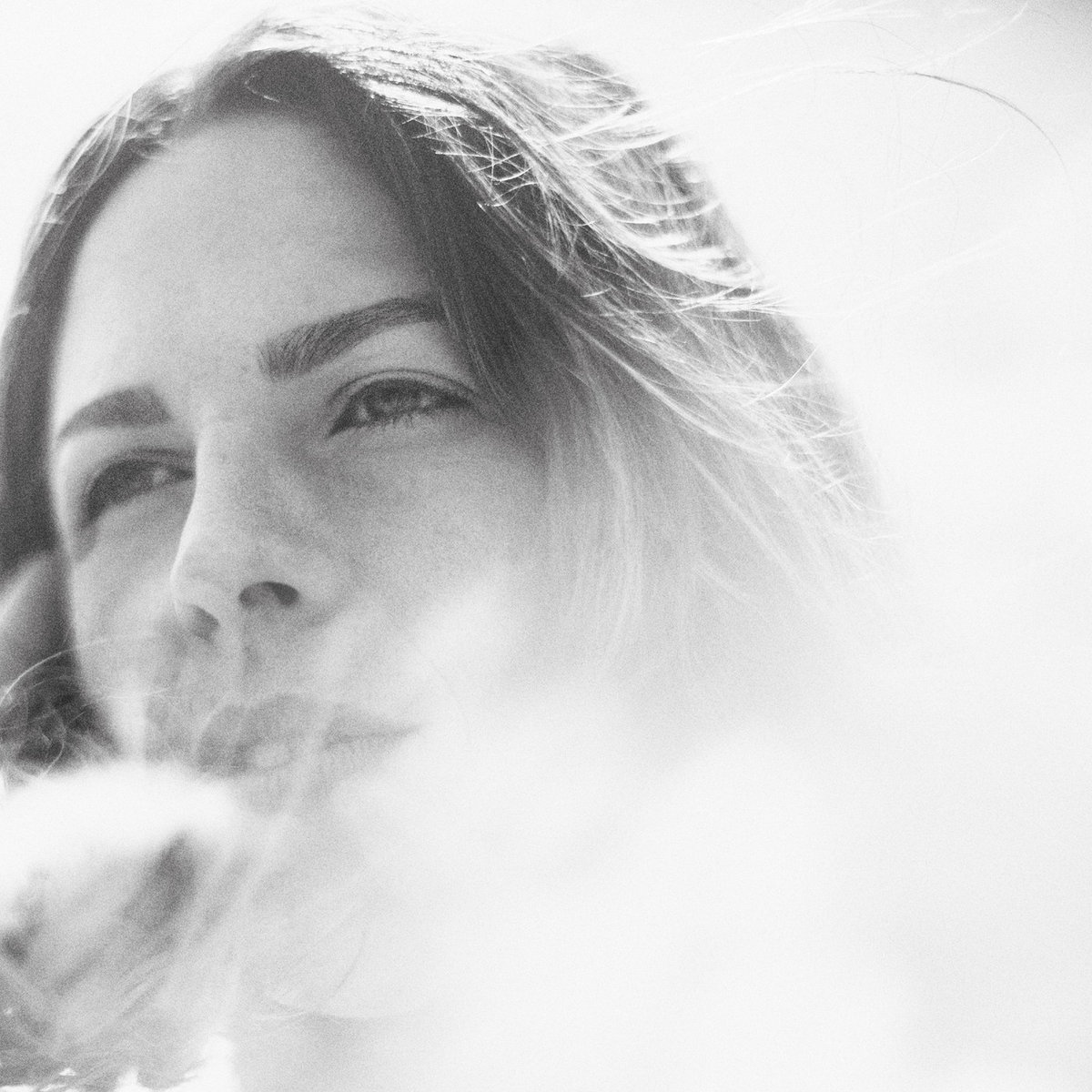 When we first met Melody Prochet, the Paris-based singer-songwriter wasn't mourning love lost; she was patiently feeding lost love to a sonic kaleidoscope and minting a DayGlo, beat-assisted species of shoegaze as lush, warm, and candied as Cam'ron's 2002-2005 wardrobe or an interactive Yayoi Kusama installation. Her project's 2012 debut remains a psychoactive magic carpet ride of an LP where sentiments matter far less than the euphoria the surrounding music evokes in a listener: smeared effects bubbling out of caldrons, glistening guitars rambling along in multi-tracked splendor, reverb forever, infinite hooks. Fans of Stereolab and My Bloody Valentine might find common cause in the yearning of "I Follow You" or the sprawled elation of "Mount Hopeless."
Prochet sings with a breathy intensity, toggling easily between English and her native French, valuing feeling over strict meaning or legibility. From Melody's Echo Chamber to 2016's Bon Voyage – an aesthetic and rhythmic identity crisis that brought us mood-ring riot "Breathe In, Breathe Out" and funky, face-melting, funky "Shirim" – to the present day, her lyrics slid from forsaken to apocalyptic to the prescriptive.
TL; DR: The entire point of Melody's Echo Chamber is for listeners to find their bliss while Prochet quests for hers. While Emotional Eternal sustains this winsome, pastel streak, it's mellower, more assured, more grounded, far less a product of happy studio accidents than what came before. Dungen's Reine Fiske, who helmed Bon Voyage, returns to the producer's chair. Propelled by a string section and fried guitar solos, the dreamy "Personal Message" bears a fairy tale's wistful sweep – country, classical, and prog at once – as multiple iterations of Prochet gently serenade one other. The similarly epic title track swells up into cumulus-range falsettos and pauses to spotlight a taut, tasty bassline worthy of Tortoise's Doug McCombs. The glimmering "Looking Backward" offers a sweet slice of crisp, wondrous indie-pop; one can easily imagine it anchoring a hit anime series about the adventures of a pre-teen heroine and her magical kite. Prochet's increasing dynamism and lightness of touch informs motherhood-musing "Alma The Voyage," a melange of folk, disco, and funk that lingers just shy of full-on arrangement schmaltz.
[embedded content][embedded content]
Throughout, Emotional Eternal maintains a tricky balancing act, gliding by with a deceptive, winding ease even as its battalion of hooks – small, medium, whaling-size – sink in and draw blood. Great art can certainly be borne from strife, but this is very much an album for, about, and embracing comfort; French is increasingly winning out over English in the world of Melody's Echo Chamber, but it's no exaggeration to say that English is barely missed. The medium is the message, and where Prochet's leading us, we won't need translators.